Water Walls
Previous
Next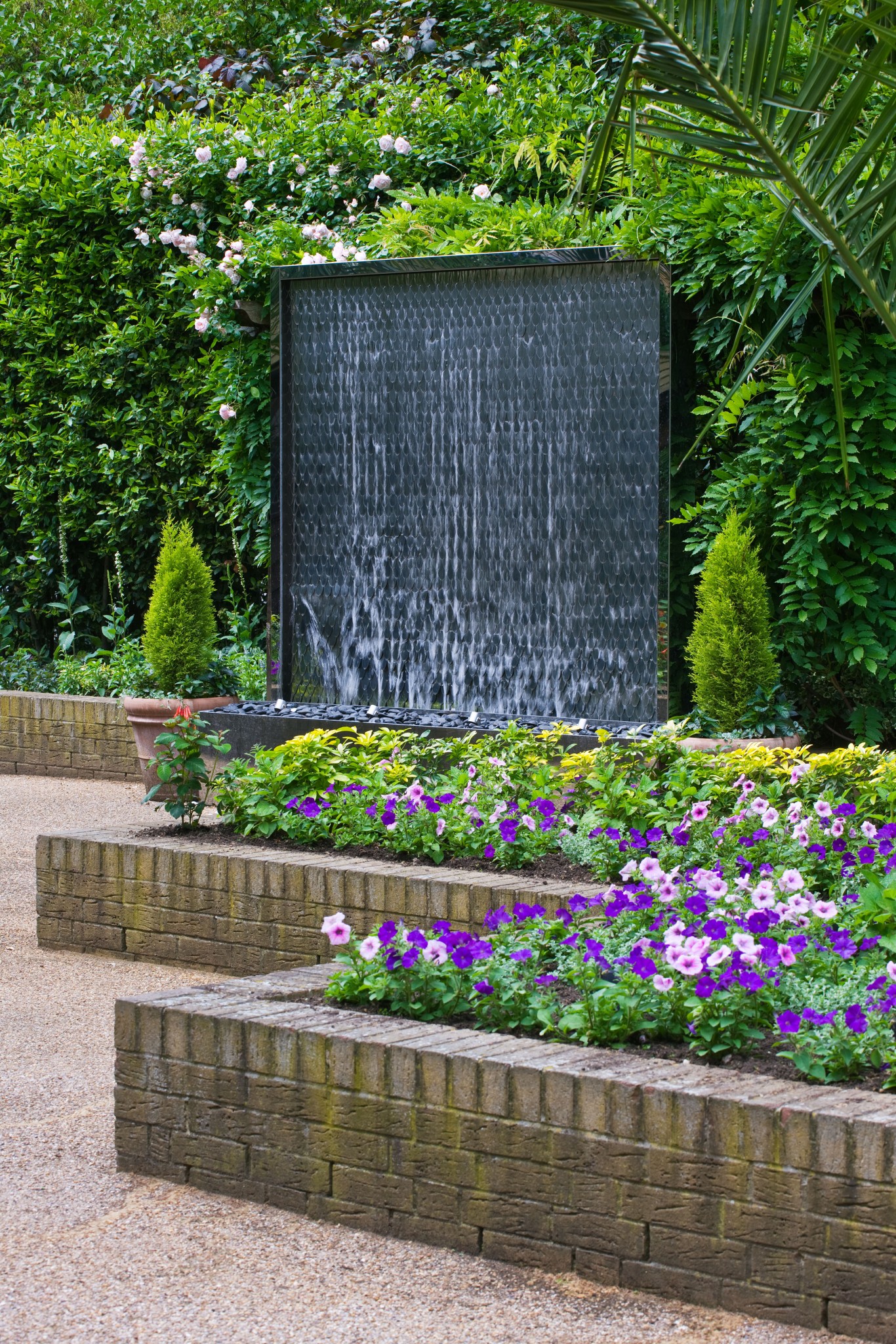 Petal Water Wall
Made from hundreds of scale-shaped, mirror-polished stainless steel petals. More Petal Water Wall
Copper Water Wall
Antiqued copper panels and a copper frame create an unusual surface for water to run down. All water features include reservoir, pump and LED lights.
Filligree Water Wall
A framed verdigris bronze design, behind which water flows over a mirror-polished stainless steel surface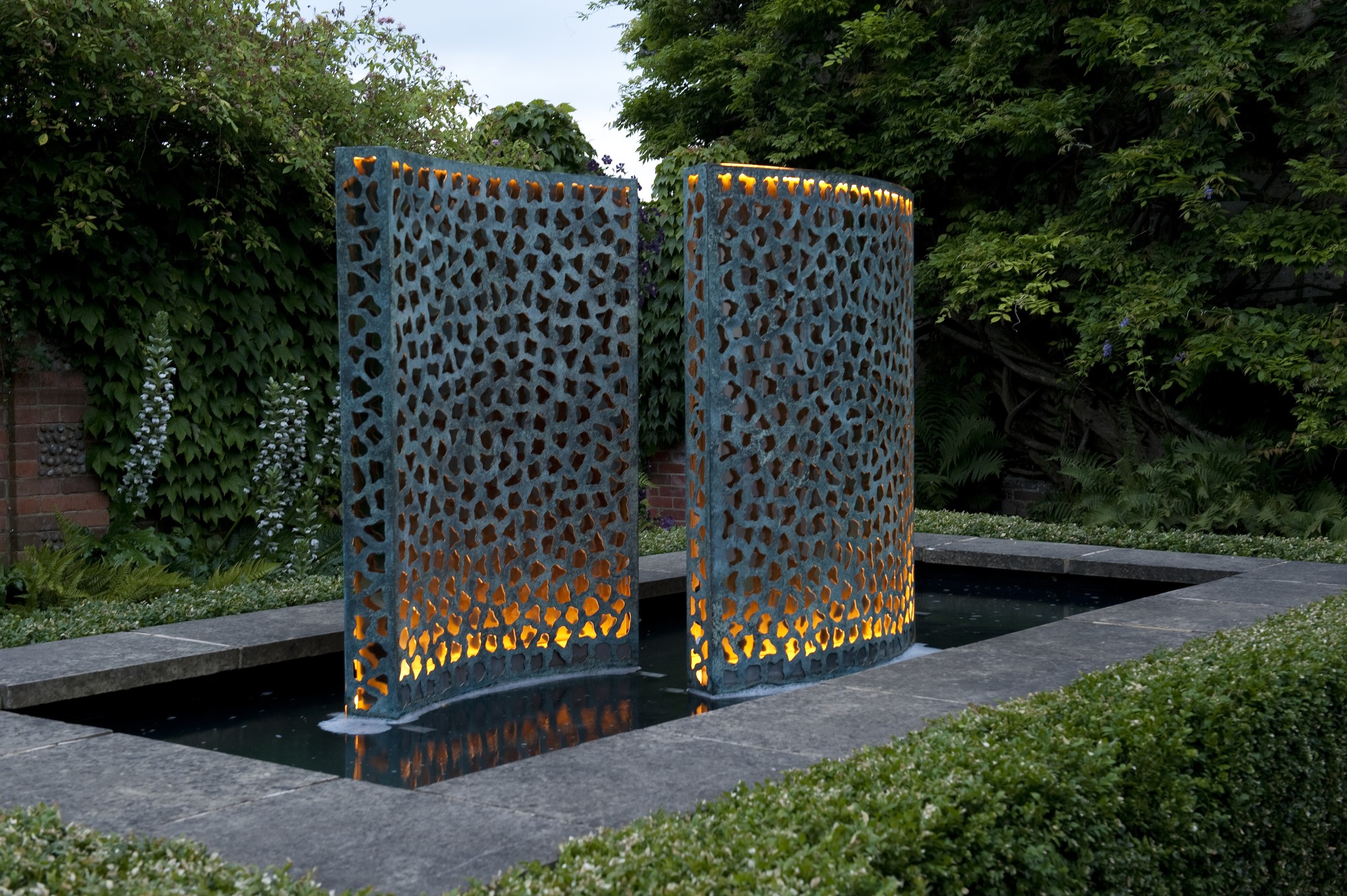 Lattice Water Wall
A bronze water wall inspired by our Mantle sculpture, made of verdigris bronze lined with 23¾ carat gold leaf. More Lattice Water Wall
Bronze Wave Water Wall
This water wall is made from mirror-polished stainless steel with verdigris bronze waves set into the surface and held by a bronze frame
Glass Water Wall
A contemporary glass water wall made from clear or coloured glass, which can be etched with any pattern or working. Available with or without a stainless steel frame.
Interwoven Water Wall
Mirror-polished stainless steel and oxidised steel are combined to create an interwoven, textural pattern.