Petal Water Wall
Previous
Next
The Petal Water Wall is made from hundreds of scale-shaped, mirror-polished stainless steel petals.
Water runs evenly down the surface following the ebb and flow of the layers of scales, each layer offset from the previous, so the water is encouraged to descend in a zig-zag pattern.
The overall effect of this wall water feature is of a shimmering moving wall of water.
Scroll for more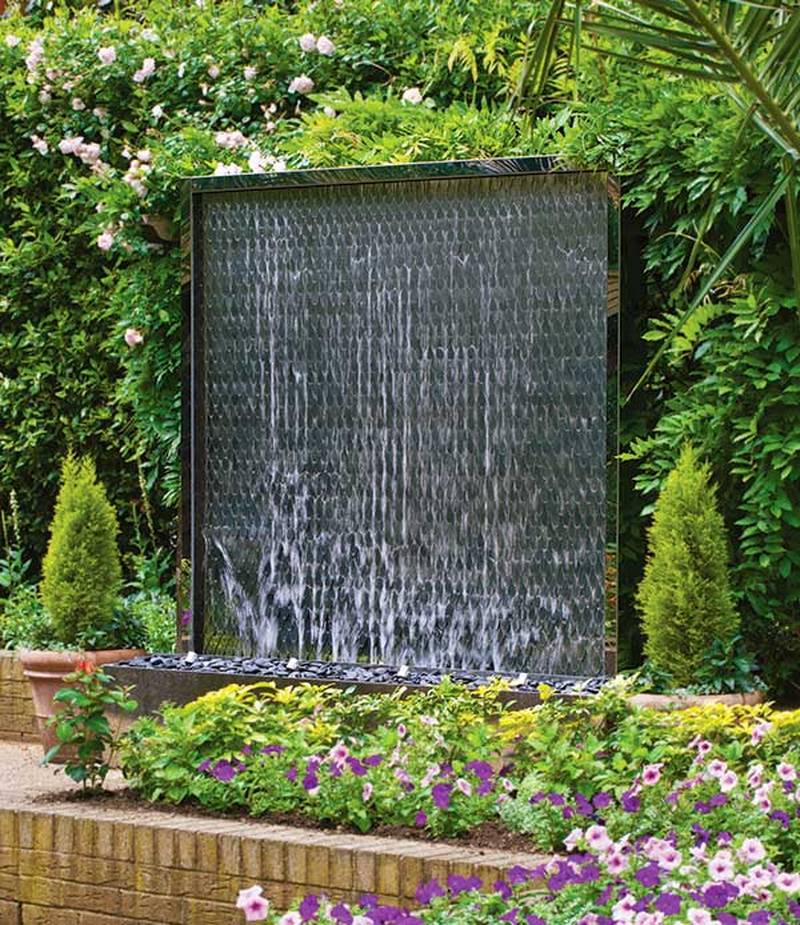 The Petal Water Wall also creates a striking focal point in an interior setting.
Pricing starts at $39,195 and include tank, pump, filter & lighting.
The Petal Water Wall is made from mirror-polished stainless steel.
The Petal Water Wall can be produced at any size.
Whilst it is possible to make our walls freestanding, allowing water to flow down the front and back faces, it is preferable to have a wall against which the water wall be supported, hung or braced.
Installation and delivery are included in the price for UK commissions, and for overseas shipping quotes can be obtained and charged at cost.