Crucello
Previous
Next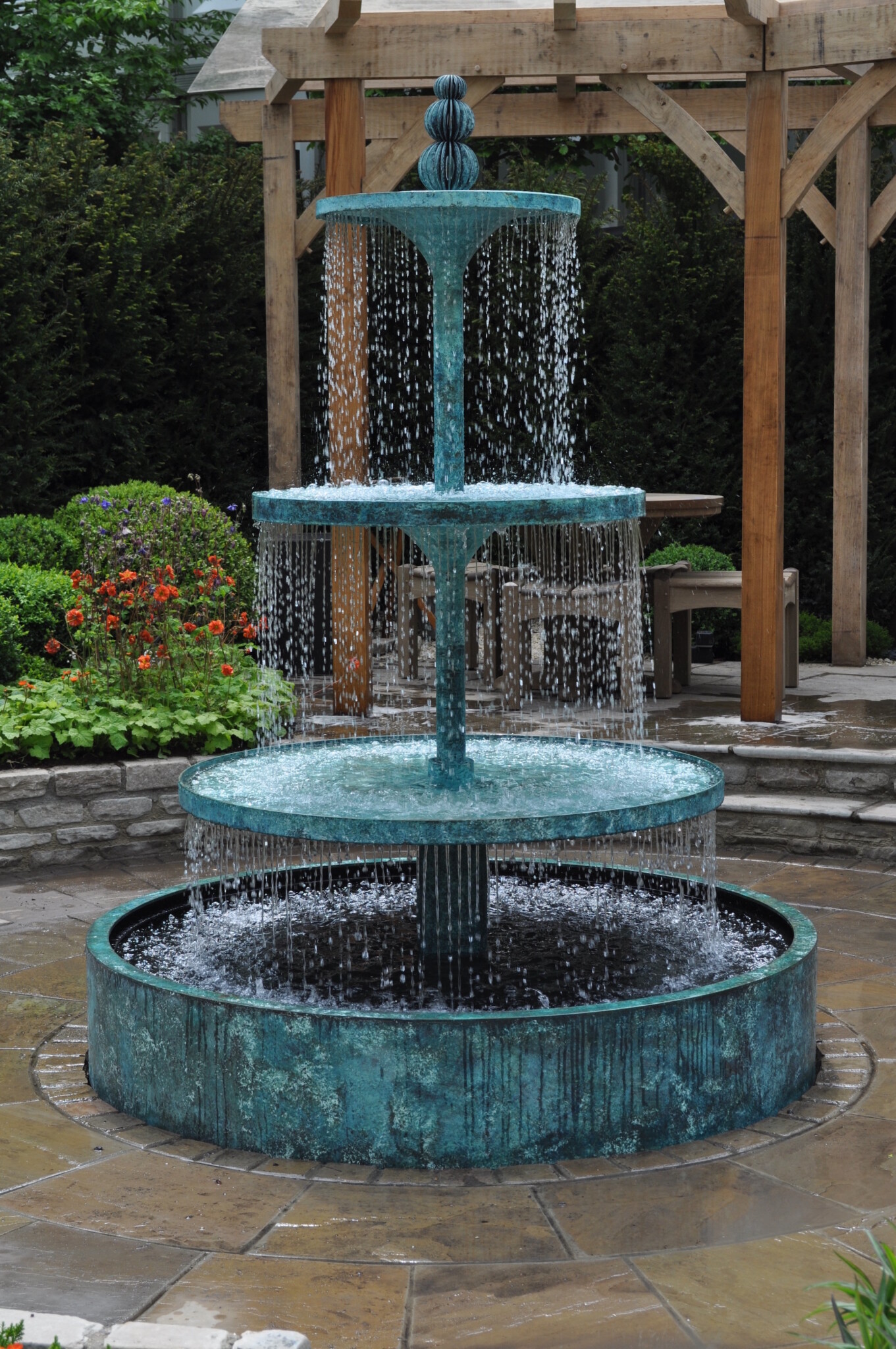 A contemporary variation of a tiered water fountain which can be either four tiered (as in the photos) or three tiered.
The bowls of the Crucello fountain are made of powder coated stainless steel for strength, edged with fretwork cut verdigris bronze. LED strip lighting can optionally run around the edge
The tiered water fountain can adorn an existing pool or we can produce a tank to suit.
Pricing starts at $94,580.
Crucello is finished in verdigris bronze
Diameter 47", height 73".
If installed correctly with a suitable filtration and softening package, then maintenance required is minimal. Typically, this would consist of draining the piece a few times a year, removal of any debris and refilling with fresh water.
In areas of hard water or high salt content, the tank will need to be drained down more frequently as the concentration of salts in the water increases over time.
Maintenance instructions will be issued on installation.