Bite & Bite II
Previous
Next
I couldn't speak highly enough of every member of your team I had contact with. Your service was excellent and I'm pretty sure we'll be back for more!
Bite II
The Bite garden sphere is available in two versions. Bite II is new for RHS Chelsea Flower Show 2022.
Bite II features two offset conical faces of mirror-polished stainless steel which meet in the middle to create a mirrored vortex of distorted reflections.
The seamless transition from a perfect sphere into conical mirror inlays create mesmerizing optical illusions in this unusual modern garden sculpture.
Bite and Bite II are also available in oxidized steel and stainless steel.
Diameter: 35 inches.
Pricing starts at $32,525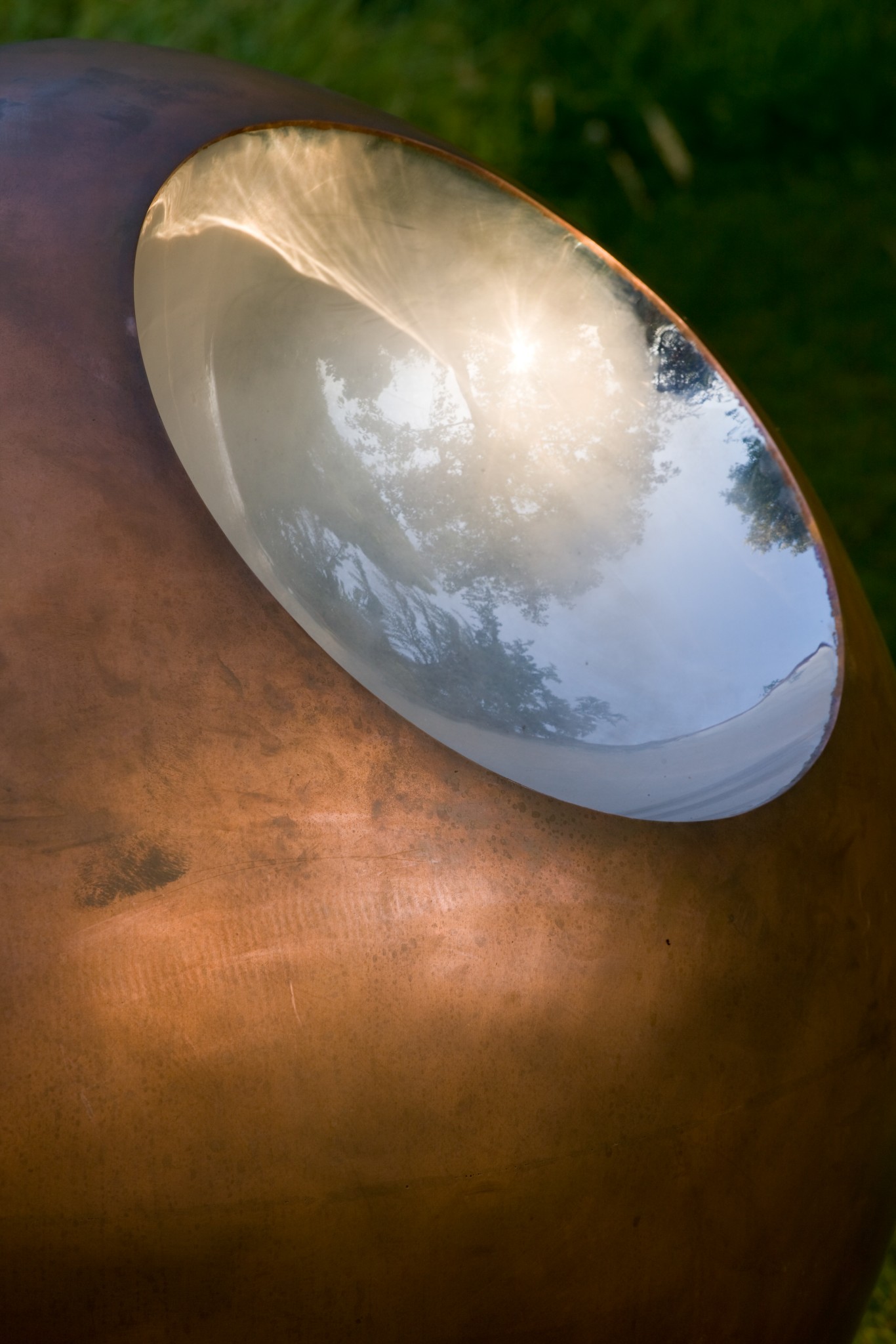 Bite
Within a verdigris copper sphere, three concave curves of mirror-polished stainless steel – or bites – create reflective surfaces that draw the viewer in and reflect the surroundings.
The seamless transition from a perfect sphere into parabolic mirror inlays create a fascinating optical illusion in this unusual modern garden sculpture.
The Bite is made from 316 marine grade mirror polished stainless steel and verdigris patinated copper. It is also available in a mild steel and stainless-steel finish.
The Bite is only available in a 35" diameter size.
We supply a steel tube which is placed in the ground at the desired site and then secured to a concrete foundation pad placed in the ground to our dimensions by the client. The Bite is then fixed onto the tube once the concrete has cured. Other installation methods are possible.
Installation and delivery are included in the price for UK commissions, and for overseas shipping quotes can be obtained and charged at cost.
The finishes used on the Bite will exhibit some natural weathering with age, however, periodic cleaning will help preserve its beauty. We would recommend that it be cleaned at least once a year with only warm water and a soft cloth to remove any detritus. Use of any abrasive cleaner will damage the finish and must be avoided. Maintenance instructions will be issued on installation.