Bite
Previous
Next
Core Values
Within a copper sphere, three concave curves of mirror-polished stainless steel create reflective surfaces that draw the viewer in and reflect the surroundings.
The seamless transition from a perfect sphere into parabolic mirror inlays create a fascinating optical illusion.
DOWNLOAD Exterior BROCHURE
This copper garden sculpture has three inlaid concave stainless steel parabolic mirrors. Also available in Corten and stainless steel.
Diameter 90cm.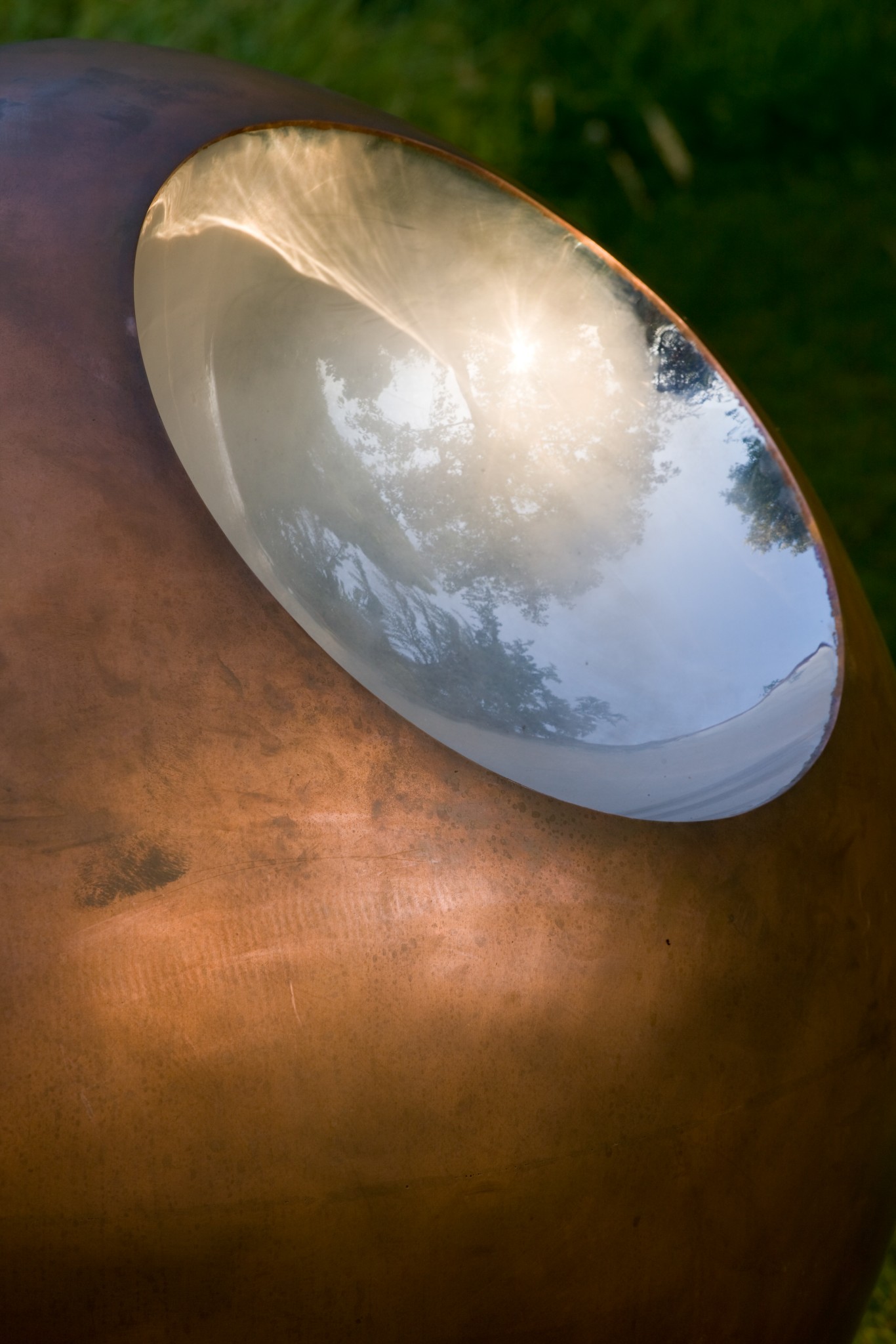 DOWNLOAD Exterior BROCHURE