Kernel
Previous
Next
This polished stone garden sphere has a mirror-polished stainless steel wedge cut into it, revealing a shiny core surrounded by oxidised steel. Transformed after dark by subtle inner light.
Pricing starts at $29,441 including lighting
Scroll for more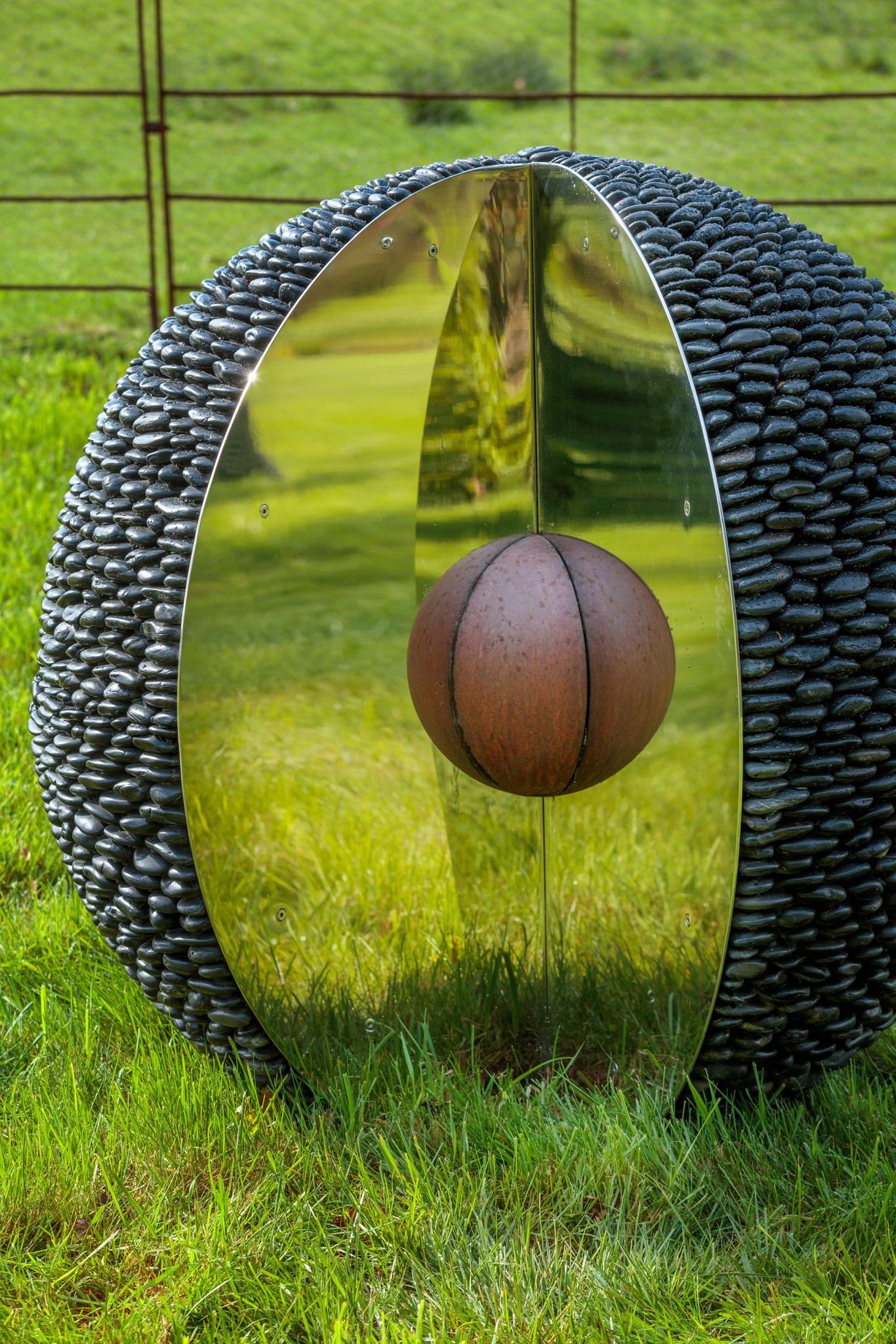 Kernel is formed from slate or from smooth black river washed pebbles, an oxidised steel core and mirror polished stainless steel surfaces.
The Kernel comes in a 39" diameter size, with other sizes available on request.
A suitable concrete pad will need to be provided to fix the Kernel to and an electrical supply to the area for the light. David Harber Ltd will provide the necessary dimensions of the concrete pad, according to the size of the sculpture chosen.
Installation and delivery are included in the price for UK commissions, and for overseas shipping quotes can be obtained and charged at cost.
As a natural finish, the black river pebbles will over time succumb to weathering. However, to keep the Kernel close to its original state it can be cleaned with a pressure jet wash or simply with water and a soft brush to clean in between the pebbles. The stainless steel can be cleaned with hot soapy water and a very soft cloth, then rinsed with clean warm water and wiped dry with a lint free soft cloth. If a higher shine is required, then glass cleaner can be used also with a lint free cloth. Maintenance instructions will be issued on installation.