Mimeo
Previous
Next
A bronze water dish with a Moorish-influenced filigree pattern cut into its inner and outer edges. Its water effect can be a single fine jet or a ripple.
The colours of the Mimeo are soft, warm, chestnut tones that mellow and patinate with age. It can also be made in a verdigris bronze finish.
Scroll for more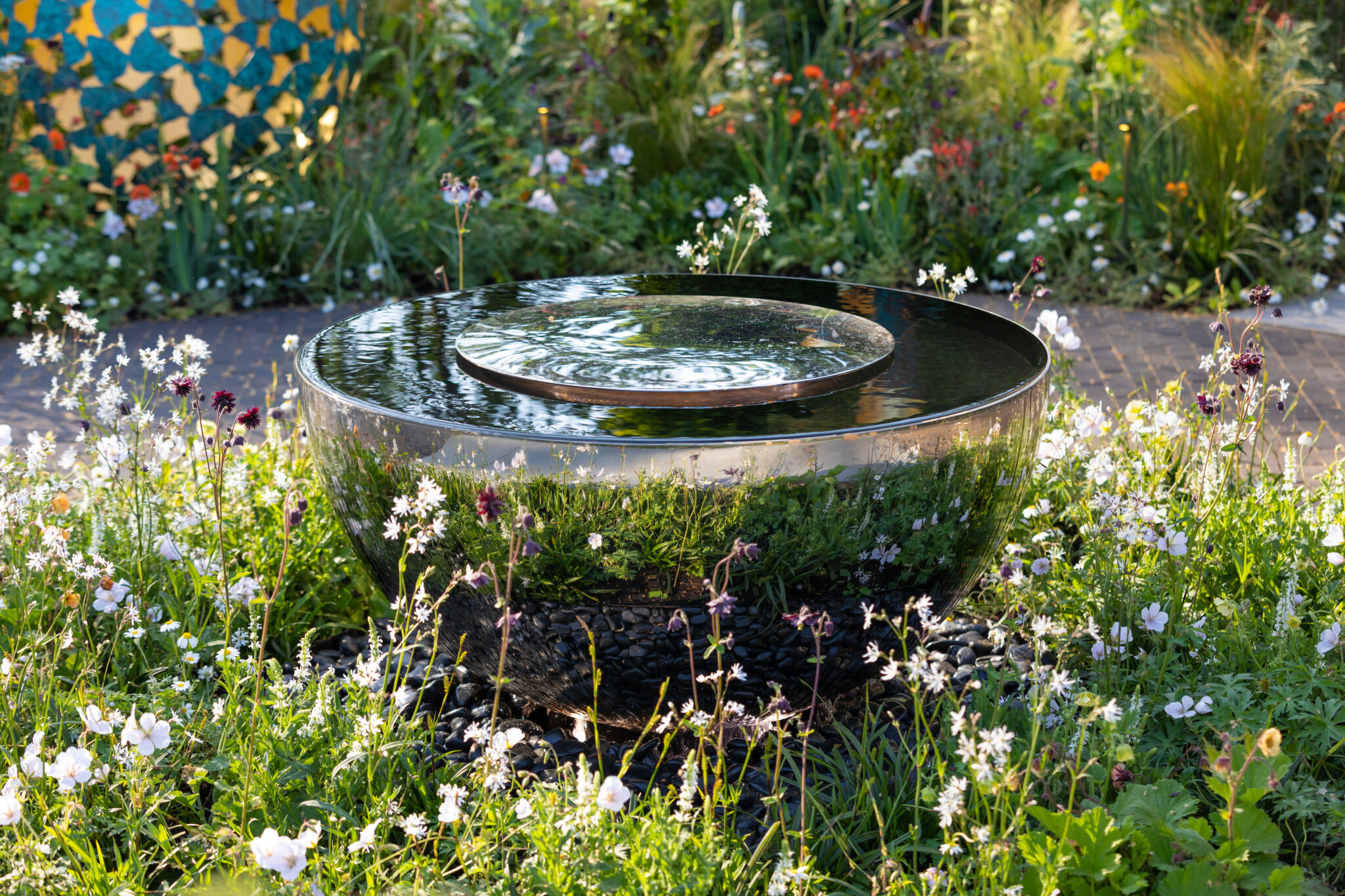 This water feature bowl can either be placed onto an existing body of water where it appears to float with a strong reflection on the surface of the water, or on top of its own reservoir tank, as a self-contained water feature for a courtyard setting.
LED lighting incorporated. Diameter 33".
See the Ekho, for a classical verdigris bronze water feature bowl.
The price starts from $ 30,775