Petal Water Wall
Previous
Next
The Petal Water Wall is made from hundreds of scale-shaped, mirror-polished stainless steel petals.
Water runs evenly down the surface following the ebb and flow of the layers of scales, each layer offset from the previous, so the water is encouraged to descend in a zig-zag pattern.
The overall effect of this wall water feature is of a shimmering moving wall of water.
Scroll for more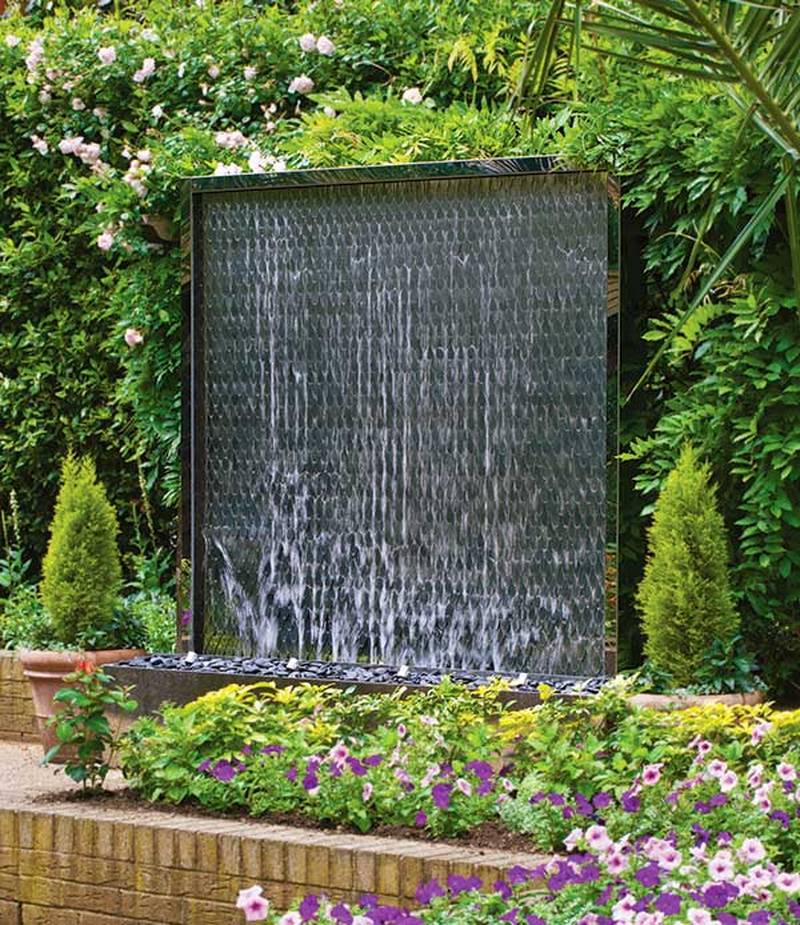 These wall water features can be any size. All water features include reservoir, pump and LED lights.
The Petal Water Wall creates a striking focal point in an interior setting.
The price starts from $ 31,000