Dark Planet Fountain
Previous
Next
The Dark Planet Fountain is a tantalizing water feature made from hundreds of black puddle stones, carefully positioned to form a perfect sphere.
The spherical water fountain is displayed as if floating on a large reflective pool. Water gently tumbles over its surface of glistening dark pebble stones creating a water feature that is both an aural and visual delight.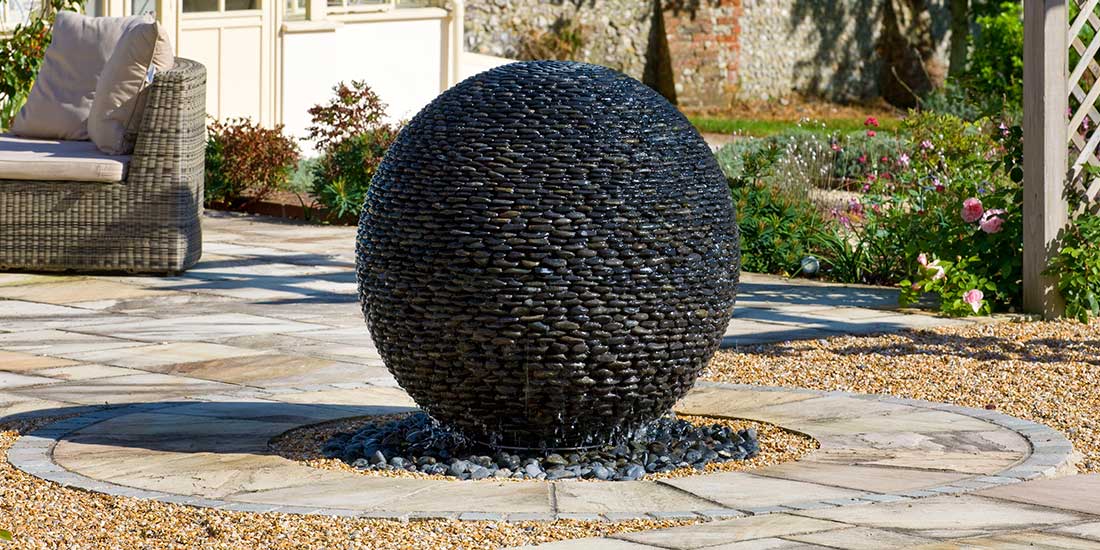 Tank included. Diameters available: 76cm, 100cm, 120cm, 160cm.
This stone sphere water feature combines sophisticated symmetry with the natural randomness of pebble stones. For more sculptures made from pebbles, see the Kernel, a sphere with a stainless steel wedge cut into it, or Dark Planet, a perfect sphere with an illuminating core.