Dark Planet
Previous
Next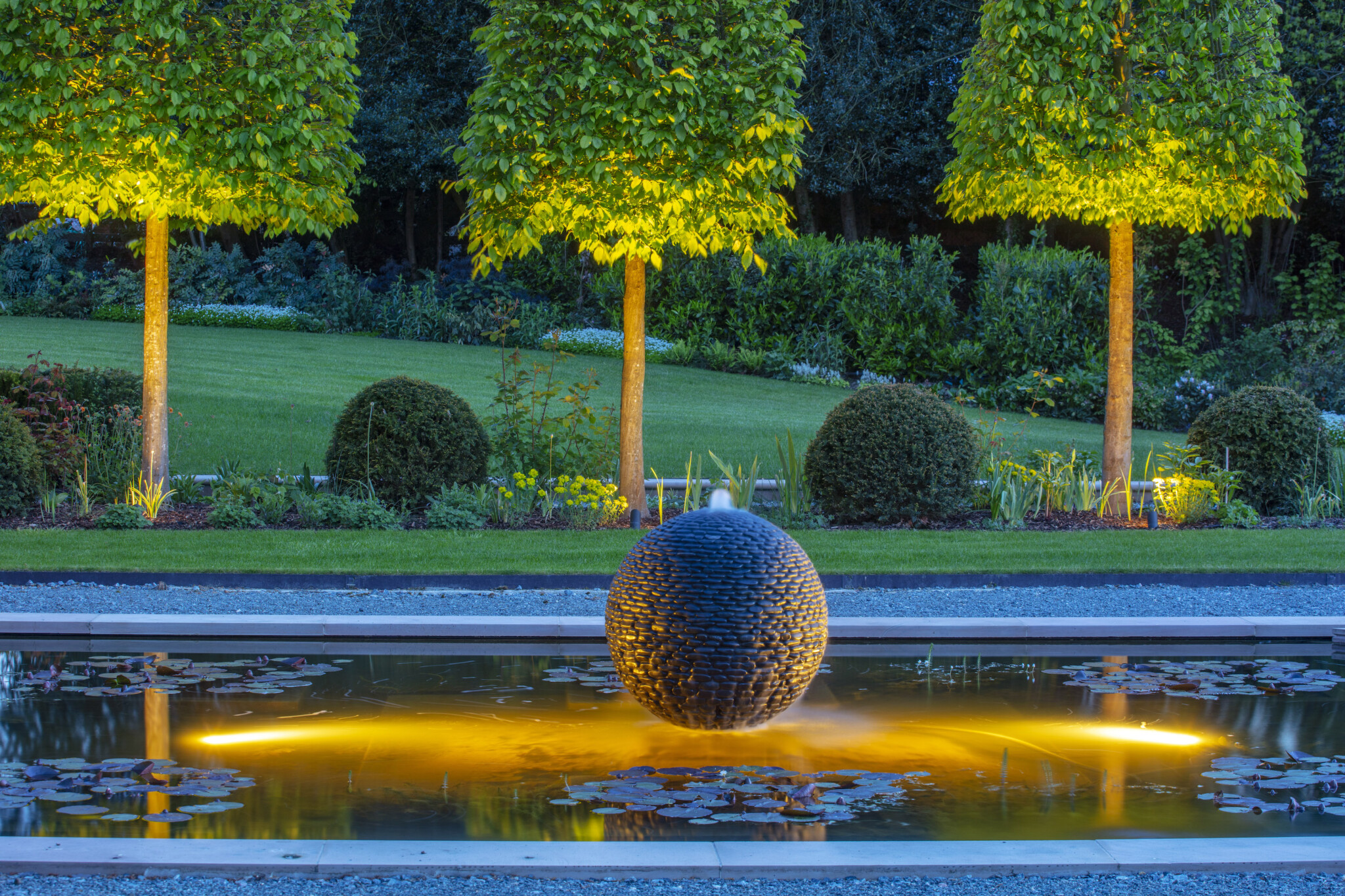 Shooting Stars
Dark Planet garden sphere is made from hundreds of irregular black puddle stones, painstakingly fixed together to form a unified whole. Thus, raw nature is transformed into geometry, creating a play between the tactile and the visual.
At dusk, light permeates through the fissures between the stones, illuminating Dark Planet's core to dramatic effect.
This Dark Planet is created from hundreds of Welsh slate pieces to form a perfect sphere.
This smooth, tactile garden sphere made of polished puddle stones is transformed after dark by a subtle inner light.
Dark Planet comes in a 30", 39" and 47" diameter, with other sizes available on request.
The Dark Planet is also available as a fountain.
Price starts from $ 14,053